Golf Tip of the Month
Do you want to play the best golf of your life next year?
If you are like the rest of us the answer is a definitive YES!
Point Venture has a state of the art Instructional and Club Fitting facility called "The Garage".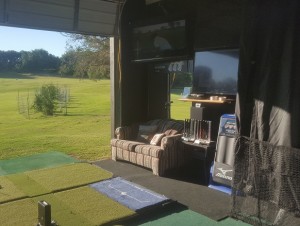 The technology out today can really improve your game. "The Garage" has all the latest and greatest technology.
The two tools you need to really improve is the correct set of clubs and then some instruction on how to use them. Justin "The Golf Mechanic" Orbin has a club fitting cart from Callaway and a Trackman Launch Monitor  in "The Garage" to make sure you have the correct clubs and the knowledge of all the instructional equipment to take your game to the next level.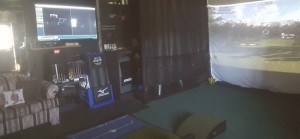 There is no point in practicing, if you are not practicing the proper techniques. All you are doing is ingraining the wrong technique. Instruction does not mean that your entire golf swing is going to be overhauled, maybe just a few tweaks to your setup and a swing thought will get you on your way to the best golf year of your life!
Point Venture Golf Club Director of Golf, Justin Orbin, who was voted "One of America's Best Golf Instructors" is reasonably priced and would love to help you improve your game.
So take the step, and make an appointment at "The Garage" with "The Golf Mechanic" to get fit for some new clubs, and get on all the great technology to really improve your game!
Call me at (512) 267-2768, e-mail me at JustinOrbin@PointVenture.com, or visit www.TheGarage.Golf and we will get started improving your game!
Justin "The Golf Mechanic" Orbin
Voted "One of America's Best Golf Instructors"
Director of Golf
Point Venture Golf Club