Golf Instruction
Career Path
Worked as caddy and bag room attendant at Butterfield CC and Oak Park CC in the west suburbs of Chicago in high school.
Managed outside services at Cantigny Golf & Tennis in west suburbs of Chicago.
Worked as caddy and bag room attendant at Paradise Valley CC in Phoenix area.
Worked in outside services at ASU Karsten Course in Tempe, Arizona in college.
Assistant Head Golf Professional at Bentwater Yacht & Country Club north of Houston.
Head Golf Professional at Pebble Creek CC in College Station, Texas.
General Manger and Director of Golf at The Cascades in Tyler, Texas.
General Manager and Director of Golf at The Links at Land's End in Yantis, Texas.
Currently the Director of Golf at Point Venture Golf Club in Point Venture, Texas.
Class "A" PGA Member since 1998.
Playing Achievements
Won Southern Texas PGA Pro-Pro at Corpus Christi Country Club – 2017, 2018, & 2019
Won Golden Nugget Pro-Pro Am-Am – 2016
Member of the 2000, 2001, 2008, 2009, 2010 and 2012 Joe Black Cup Teams which is the top 10 club professionals from North Texas versus the top 10 club pros from South Texas.
2007 East Texas Chapter Player of the Year.
2006 East Texas Chapter Champion.
2002 & 2003 Links at Land's End Invitational Champion.
2002 Horseshoe Casino Pro-Pro Champion.
Qualified for the Regional Championships of the National Club Professional Championship in 1999, 2001, 2002, and 2003.
Competed in Texas State Open 1999-2010.
Held course record on Bentwater Miller Course with a 66.
Held course record at Links at Land's End with a 64.
Shot 62 at Cascades Golf Course in Tyler.
Hold course record at Point Venture Golf Club with a 63.
Played and practiced with Arizona State University Men's Golf Team.
Instructional Achievements
Voted "One of America's Best Golf Instructors".
Lead Instructor Named "The Golf Mechanic" at "The Garage" which is a state of the art Instructional, Club Fitting & Club Repair facility at Point Venture Golf Club.
Certified Trackman Launch Monitor Operator.
Certified in Swing Man Golf Swing Speed Training.
Lead Instructor for satellite location for The First Tee of Greater Austin
Certified Callaway Club Fitter
Completed Ping Club Fitting School .
Lead Instructor and Certified in Operation 36 Program
Founder and owner of the Blew-By-U Launch Monitor Service, helped over 2,000 players all over Texas increase their driver distance by an average of 21.8 yards.
Coached numerous juniors that went on to earn college golf scholarships.
Have taught 1,000's of private lessons to players of all abilities.
Use JC Video software with 2 camera angles, Trackman Launch Monitor & Simulator, TOMI Putting Lab, Bodi-Trac Force Plate, Club fitting system from Callaway, a Mitchell Angle machine to change loft/lie on all 14 clubs in your bag, can re-grip and/or re-shaft any type of grip or shaft, and uses various teaching training aids.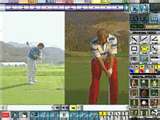 If you would like to get started improving your golf game, give Justin a call at (512) 267-2768, e-mail him at JustinOrbin@PointVenture.com, or fill out the form below and he will be happy to get you started!