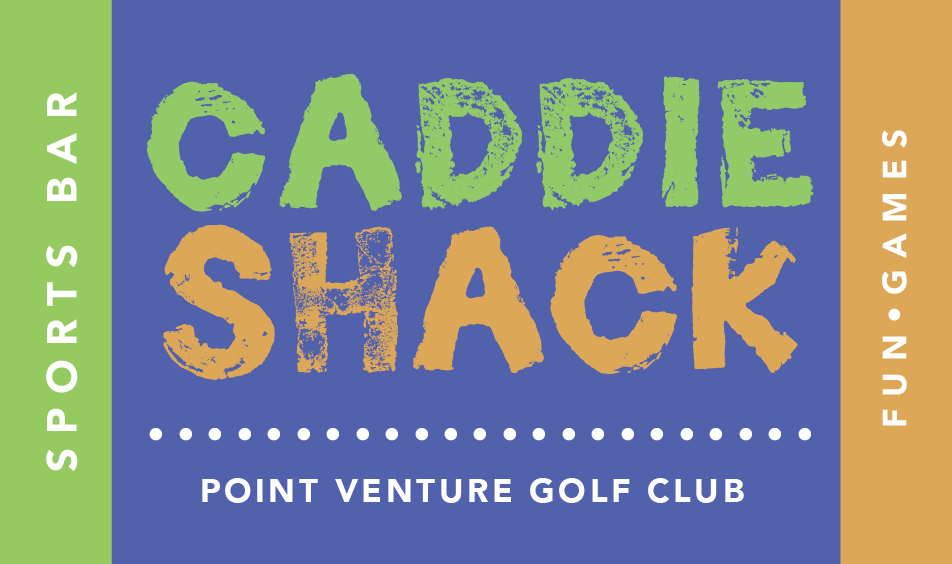 Caddie Shack Room Reservation Form
Thank you for your interest in hosting your next event at the Caddie Shack Sports Bar at Point Venture Golf Club! Our staff specializes in working with event coordinators to assure your event is professionally run and worry free. Whether your group is a birthday party, wedding reception, or bachelor or bachelorette party, we take pride in being able to make your event the most successful ever.
The Caddie Shack Sports Bar is full of fun activities including 16 huge 4K televisions that has all the channels including NFL Sunday Ticket, NBA League Pass, NHL Center Ice, MLB Extra Innings, the Longhorn and SEC networks, all the Fox Sports Channels, and ChiveTV. In the bar area we have a regulation shuffleboard table, 2 pool tables, Golden Tee, Pac-Man/Galaga, and an ATM. On the outdoor patio which is fully enclosed and has 6 propane Bromic heaters, we have a regulation dart board, Jenga and Ring Toss, and out back we have a regulation horseshoe pit, washers, and cornhole. Plenty of activities for everyone in your group!
If your group is looking for a fun place to have fun at a reasonable price, the Caddie Shack Sports Bar at Point Venture Golf Club is the place! You may also have food catered by one of our food trucks in our rotation! Our event packages make it easy to plan a fun day or night and can accommodate most any budget. Wendi will help you plan, promote, and setup your event.
If you are interested in hosting a tournament at Point Venture Golf Club please fill out the form below or contact our Membership/Sales Director, Wendi Cole, at 512.957.2760 ext. 9 or WendiCole@PointVenture.com.