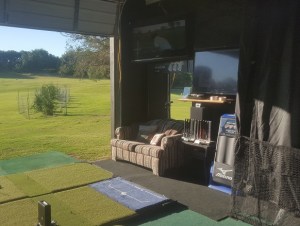 Of course there is always private lessons which you can find all the info on the instruction rate tab, but we also have some group instruction listed below:
Operation 36 for Adults
Operation 36 Brochure – Adults
Dates:                Saturdays, 23rd, 2023 – December 16th, 2023
Times:               Saturdays from 9:30-11am –  Operation 36 Matches Saturdays 11am-1:30PM
Cost:                  $129 Enrollment Fee & Packages starting at $49/month
Cost includes: 18 hours of instruction and games with Director of Golf, Justin Orbin who was Voted "One of America's Best Golf
Instructors". Operation 36 is like earning belts in karate. There are 12 badges to earn in 6 different levels and matches
that have the players learn how to shoot 36 from their regular tee box eventually starting at 25 yards, then 50, 100,150, etc.
Eligibility:       Open to any adult over 18
Limit:                First 8 PAID players in each class
Deadline:        Saturday, September 23rd at 9:30am
Spring Training Golf School with Director of Golf Justin Orbin
Dates:                  Saturday & Sunday, March 10th-11th, 2024
Times:                 11:00am – 5:00pm each day
Cost:                    $299/per person
Cost includes: 12 hours of instruction on all aspects of the game including full swing, chipping, putting, bunker play, on course
                              instruction, Trackman data and video lessons
Eligibility:        Open to anyone
Deadline:         Friday, March 9th, 2024 at 2pm